What they're saying about Gary Curson and The Number
The Wire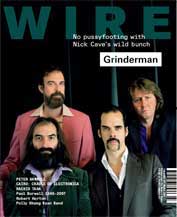 In the March 2007 edition of The Wire magazine - www.thewire.co.uk
"Album-title notwithstanding, this is magnificent, incandescent, full on free Improv with a strong melodic element, led by Gary Curson (alto-sax), with Keith Tippett (piano), John Edwards (bass) and Mark Sanders (drums).Two members of Dreamtime – Curson and Tippett – meet two-thirds of Evan Parker's regular group.Curson, born 1948, worked with Edwards before in Louis Moholo groups, and his playing has a visceral rawness and urgency – this is someone who should be better-known. Compared to the Dreamtime releases on the same label, fine though they are, this rhythm team produce a torrential effect, with tumultuous playing from Tippett.Two duets break up the ensembles with quieter playing, and the piano-bass segment features preparations and small instruments. Producer Justin Paterson is sampling the recording to create new compositions, so the musicians were isolated to get acoustic separation, listening over headphones without visual cues.This makes their achievement all the more remarkable."

The Vortex Jazz Club website
"Anyone who was fortunate enough to hear Dreamtime at the Vortex in December will already have experienced the power and passion of Gary Curson's alto playing.
On this quartet album (other participants: Keith Tippett on piano, John Edwards on bass, Mark Sanders on drums) Curson is given even freer rein than he is in Dreamtime.
The Number specialise in freely improvised music, full on, fiercely interactive interplay utilising the entire dynamic and textural range of each instrument. Tippett, whether performing in the ensembles, duos or the concluding solo piece, moves with his customary ease between full-blooded percussive playing and the most filigree-delicate contributions, interspersed with rustlings and tinklings produced by objects placed on the piano's strings.
Edwards (his playing skills now finely honed by all his experience with the likes of Evan Parker) plunges, twangs and blurts his way through the more raucously vigorous passages and squeaks and drones through the quieter moments; Sanders (his playing as ever finding a middle path between the clattering roar of Tony Levin and the wonderfully sympathetic, quietly rapt patter of Tony Marsh) is the subtly discreet yet powerful heartbeat of the band.
It is Curson, however, who most often sets the tone: urgent bordering on downright frenetic, his alto wails, screams and keens, rendering the Number's music raw and adventurous, intensely emotional. Free jazz at its most viscerally affecting."
Free and quiet Jazz by Cosimo Parisi

translated from the Italian at musicboom.it
"English musicians have been developing their own way of interpreting improvisation for a long time, and the clamorous quartet 'The Number' is an excellent example of the London style.
Two of the album's protagonists belong to the sextet Dreamtime, a band that started recording in the '80s and included the bassist Roberto Bellatalla, the pianist Keith Tippett and the remarkable alto saxophonist Cary Curson. The other two (members of The Number) were Evan Parker's rhythm section: bassist John Edwards and drummer Mark Sanders.
Three tracks feature the complete quartet: dynamic, aggressive, without any constraints, with a sharp-voiced saxophonist who can be immediately ranked alongside compatriots such as Trevor Watts or the late Elton Dean. The improvisation runs along melodiously, cliché free, with a rhythm section that knows how to listen, especially Mark Sanders, (who is) very accomplished in the practice of subtracting notes as well as adding them. They have a very pertinent way of underlining collective execution, a territory that American jazz musicians have explored very little.
Keith Tippett is a pianist whose value is already widely known. In addition to his presence in the quartet tracks, (he also) finds a way of expressing his creative piano skills in the duet with John Edwards and in the finale 'Piano Solo'. In these situations he explores all the possible dynamics that the instrument can offer.
Another notable track is the alto sax/contrabass duet.
In all, (it is) an album of high quality.
Justin Paterson the producer has achieved his idea of (producing) an 'ambient recording' of the live performance in the studio with this album. There will be a second album to follow, constructed from samples taken from the same recorded material."
London College of Music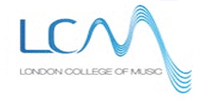 "... Keith's preparations are constantly changing, John plays every part of his upright bass, Mark's drum kit constantly evolves incorporating anything from kitchen equipment to cello bows, and Gary drives the whole thing along with gritty panache... "
Read the full article on the London College of Music website.
Barry Witherden of Jazz Review (via email)
"Iíve just been giving a second hearing to The Making of Quiet Things which I ordered a couple of weeks ago and which was waiting on the mat when I returned from a few days away. I just wanted to say how much Iím enjoying it. I regret that it slipped under my radar at the time of release, otherwise it would definitely have been high in my best record list for the Jazz Review poll. Mark S is one of my favourite drummers and Iím a long-time admirer of Keith T and John E too, but Gary C was the main reason for buying it - Iíve seen him live a few times over the years, but have next to nothing of his on disc, and am certainly not disappointed by his work on this CD. Thanks for putting this superb session out, and letís have more by this group please.

Keep up the good work."